VISIT OUR VIRTUAL SHOWROOM,
to explore our innovations and to join our webinars.
WHAT ARE YOU LOOKING FOR?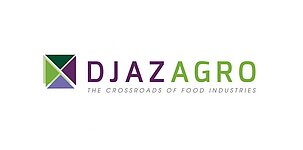 30 May 2022 | 08:00
(UTC +1)
- 02 June 2022 | 20:00
(UTC +1)
Djazagro
Reference exhibition in Algeria, DJAZAGRO is the annual meeting not to be missed, with an international and global offer, spread over 5 sectors: Process & Packaging, Bakery - Pastry, Food Products & Beverages, Ingredients & Flavors, Catering.
Location:
SAFEX exhibition centre
Les pins martitimes
Mohammadia, Algeria

Hall-no.: tbd
Stand-no.: tbd
Contact:
Ghislain Liénart
ghislain.lienart@proxes.com
+33 164801401

05 August 2022 | 08:00
(UTC +1)
- 07 August 2022 | 18:00
(UTC +1)
Shanghai International Washing & Care Products Expo 2021
Shanghai International Washing and Toiletries Expo2020 (PCE), organized by China Health Care Association, China Oral Care Industry Association and Shanghai Commodity Association, relying on the national "The Belt and Road" strategy, is reaching out to the world from Shanghai with the superior consumer market. PCE aiming to provide efficient, high-quality, convenient all-round one-stop business communication platform for exhibitors and visitors, promote communication and find new opportunities.
Scope of exhibits: head care, body care, toiletries, personal care appliances, personal care franchise chain, OEM/ODM and other related products.
Location:
Shanghai New International Expo Centre
2345 Longyang Lu, near Fangdian Lu
Pudong District, Shanghai
China
Hall-no.: W1
Stand-no.: G58
Contact:
Alex Fu
alex.fu@proxes.com
+86 13661553559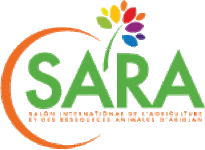 25 November 2022 | 08:00
(UTC +1)
- 04 December 2022 | 20:00
(UTC +1)
SARA
The International Exhibition of Agriculture and Animal Resources of Abidjan is the platform for meeting and sharing experiences between the stakeholders of the agricultural, animal and fish resources sector, the major event of the agricultural industry in West Africa.
Machines:
FrymaKoruma MK95
Location:
Abidjan, Route de l'Aéroport Félix Houphouët-Boigny

Hall-no.: tbd
Stand-no.: tbd
Contact:
Taylor Livingston
taylor.livingston@proxes.com
+33 611765657