VISIT OUR VIRTUAL SHOWROOM,
to explore our innovations and to join our webinars.
WHAT ARE YOU LOOKING FOR?
25 January 2022 | 08:00
(UTC +1)
- 28 January 2022 | 18:00
(UTC +1)
UPAKOVKA - Processing & Packaging
UPAKOVKA as member of interpack alliance is the essential event for the food beverage, confectionery, bakery, pharmaceutical, cosmetics, non-food and industrial goods sectors in Russia. No other trade fairs in Russia represent the entire supply chain and provide all industry sectors with tailored solutions and innovative designs based on such a variety of materials.
Location:
EXPOCENTRE
Krasnopresnenskaya Naberezhnaya,14
Moscow

Hall-no.: Pavilion Forum
Stand-no.: FOC35
Website: https://www.upakovka-tradefair.com/
Contact:
ECI Packaging Ltd
Albert Akhmetzianov
frymakoruma@eciltdusa.com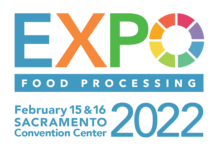 15 February 2022 | 08:00
(UTC +1)
- 16 February 2022 | 18:00
(UTC +1)
Food Processing Expo
The Food Processing Expo attracts a variety of people from the food processing industry show casing the latest techniques, best practices and other critical pre-requisite programs that are critical for any food or beverage manufacturer.
Location:
Sacramento Convention Center
1401 K Street
Sacramento, CA 95814
USA
Stand-no.: 1105
Exhibits planned: MK 320 - UMC 5 tabletop - Terlet Terlothem D 150
Website: Home | CLFP
Contact:
Simon Schlecht
simon.schlecht@proxes.com
732-824-7580
Paul Jones
paul.jones@proxes.com
916-710-2412
Rae Ann Seminerio
raeann.seminerio@proxes.com
973-906-0046

08 March 2022 | 08:00
(UTC +1)
- 10 March 2022 | 18:00
(UTC +1)
CFIA
CFIA enables the biggest players in the food-processing sector to meet and network with suppliers presenting their latest innovations. Business, friendly atmosphere, innovation: the benchmark event for the food-processing sector is a real business facilitator. Three complementary sectors: Ingredients & Intermediate food products, Equipment & Processes, Packing & Conditionning.
Location:
Parc Expo Rennes Aéroport
La Haie Gautrais
35172 Bruz
France
Hall-no.: 8
Stand-no.: A39
Exhibits planned:
UM74 - UMSK24 - MK95 - TD100
Website:
https://www.cfiaexpo.com/
Contact:
Ghislain Liénart
ghislain.lienart@proxes.com
+33 164801401
22 March 2022 | 08:00
(UTC +1)
- 24 March 2022 | 18:00
(UTC +1)
International Pizza Exposition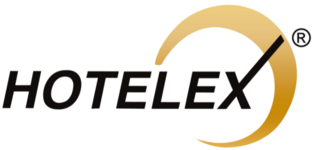 28 March 2022 | 08:00
(UTC +1)
- 31 March 2022 | 18:00
(UTC +1)
Hotelex Shanghai
Hotelex is an international trade fair for the hospitality industry and takes place in Shanghai. This trade fair is a communication and information platform for the industry and offers exhibiting companies the opportunity to present themselves to a professional audience.
Location:
National Exhibition and Convention Center (Shanghai)
333 Songze Avenue, near Yingang Dong Road
Qingpu District, Shanghai
China
Hall-no.: 4.1
Stand-no.: K30
Exhibits planned:
UMSK 24, MCH20, MaxxD Lab, MK95, UMX5S
Contact:
Wendy Tang
wendy.tang@proxes.com
+86 021 54505720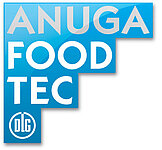 26 April 2022 | 08:00
(UTC +1)
- 29 April 2022 | 18:00
(UTC +1)
Anuga FoodTec
Every 3 years, Anuga FoodTec is the hotspot of the worldwide food and beverage industry and its suppliers and THE meeting point for visionaries and decision-makers. Anuga FoodTec is divided into eight segments. Here, specialist buyers will find FoodTec expertise along the entire value chain in a concentrated and structured form.
Location:
Koelnmesse GmbH
Messeplatz 1
50679 Köln
Germany
Hall-no.: 1O.1
Stand-no.: B20/C29
Website: https://www.anugafoodtec.de/die-messe/anuga-foodtec/
Contact:
Eckhard Hellwig
eckhard.hellwig@proxes.com
+49 5151 583-210
Contact:
Thomas Jørgensen
thomas.jorgensen@proxes.com
+49 7631 7067-320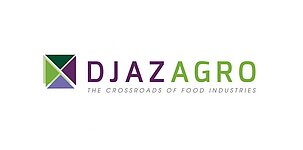 30 May 2022 | 08:00
(UTC +1)
- 02 June 2022 | 20:00
(UTC +1)
Djazagro
Reference exhibition in Algeria, DJAZAGRO is the annual meeting not to be missed, with an international and global offer, spread over 5 sectors: Process & Packaging, Bakery - Pastry, Food Products & Beverages, Ingredients & Flavors, Catering.
Location:
SAFEX exhibition centre
Les pins martitimes
Mohammadia, Algeria

Hall-no.: tbd
Stand-no.: tbd
Contact:
Ghislain Liénart
ghislain.lienart@proxes.com
+33 164801401

05 August 2022 | 08:00
(UTC +1)
- 07 August 2022 | 18:00
(UTC +1)
Shanghai International Washing & Care Products Expo 2021
Shanghai International Washing and Toiletries Expo2020 (PCE), organized by China Health Care Association, China Oral Care Industry Association and Shanghai Commodity Association, relying on the national "The Belt and Road" strategy, is reaching out to the world from Shanghai with the superior consumer market. PCE aiming to provide efficient, high-quality, convenient all-round one-stop business communication platform for exhibitors and visitors, promote communication and find new opportunities.
Scope of exhibits: head care, body care, toiletries, personal care appliances, personal care franchise chain, OEM/ODM and other related products.
Location:
Shanghai New International Expo Centre
2345 Longyang Lu, near Fangdian Lu
Pudong District, Shanghai
China
Hall-no.: W1
Stand-no.: G58
Contact:
Alex Fu
alex.fu@proxes.com
+86 13661553559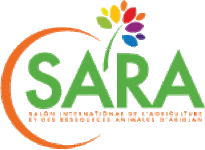 25 November 2022 | 08:00
(UTC +1)
- 04 December 2022 | 20:00
(UTC +1)
SARA
The International Exhibition of Agriculture and Animal Resources of Abidjan is the platform for meeting and sharing experiences between the stakeholders of the agricultural, animal and fish resources sector, the major event of the agricultural industry in West Africa.
Machines:
FrymaKoruma MK95
Location:
Abidjan, Route de l'Aéroport Félix Houphouët-Boigny

Hall-no.: tbd
Stand-no.: tbd
Contact:
Taylor Livingston
taylor.livingston@proxes.com
+33 611765657