Let's perfect soft gel fillings
The oral and suppository dosage from soft gels gains in the nutraceutical and pharmaceutical applications on its popularity. The capsule is a solid dosage form composed of two gelatin films that contain liquid or semi-solid such as suspensions, oils, or pastes.
Independent from the encapsulation method, the properly de-agglomerated and homogenous suspension of oils and powders is one of the key differentiators in the highly competitive market.
The latest trend towards more complex and more individual fillings requires also better control over the particle size of these mixtures.
Processing steps for gelatin and filling masses
The process for the fill material preparation usually includes a mixing, milling, and deaerating step. After mixing all ingredients into a homogenous product, the fill material is milled to a particle size of ideally under 100-120 microns. Finally, any air bubbles in the fill mass are removed by using a vacuum. Air-free, fine fill material is key to avoid both leakages when sealing the two gelatin films during encapsulations and blockages during injection of the fill material.
If you are a contract manufacturer or single formulation producer our reliable and efficient equipment Dinex, Mills and Deaerators can help you to overcome challenges in the production of capsule gelatin and filling masses.
Reference Story
Select Supplements is a privately owned soft gel manufacturer in Vista, California that recently optimized its production process and implemented both a FrymaKoruma CoBall Mill and Homogenizer. The results speak for themselves! Putting the quality of the end product and process security at the next level.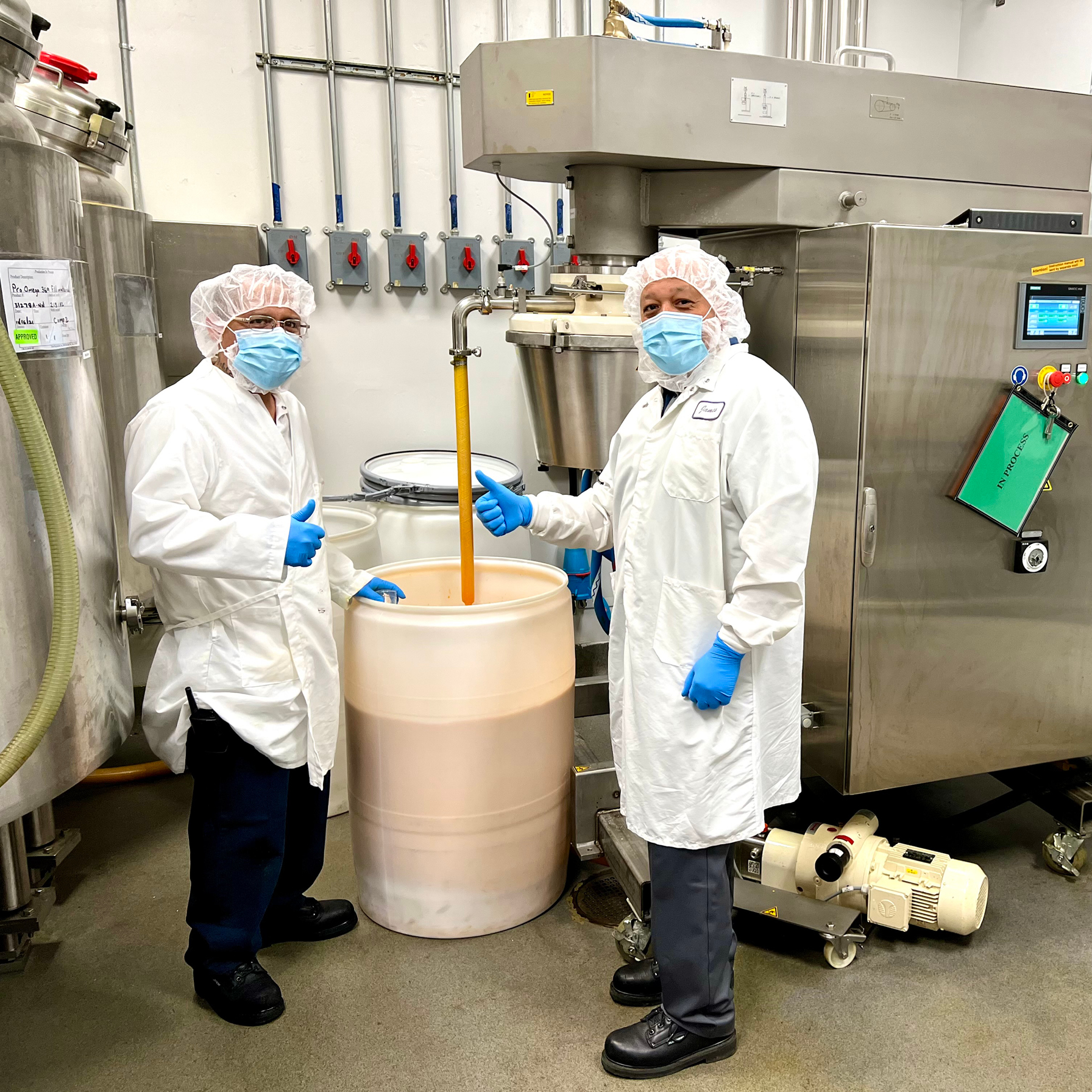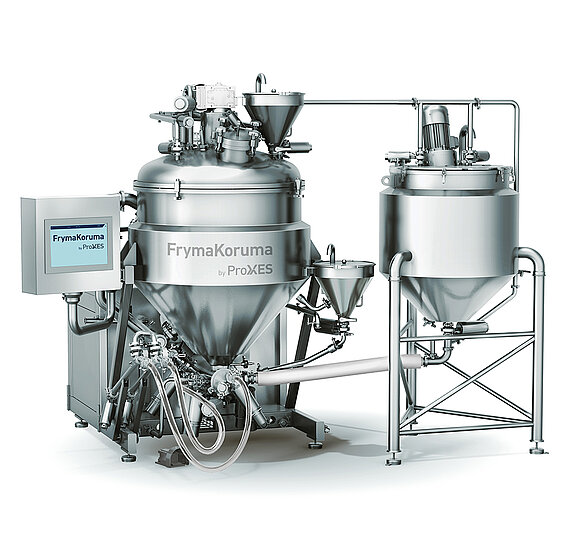 Dinex
Personal Care & Pharma high shear emulsifier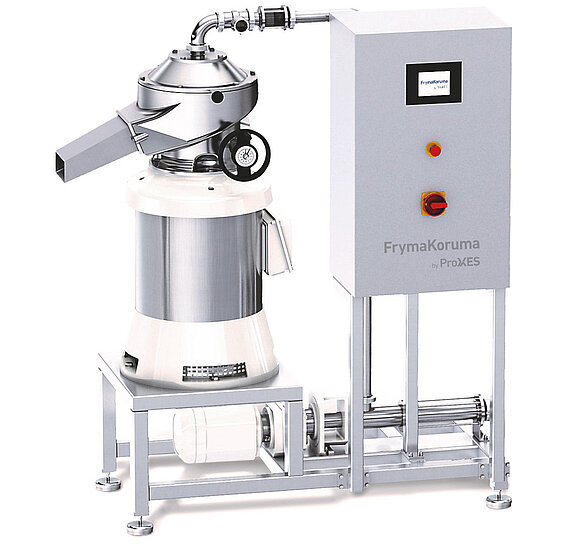 Corundum Stone Mill
Versatile wet milling and dispersing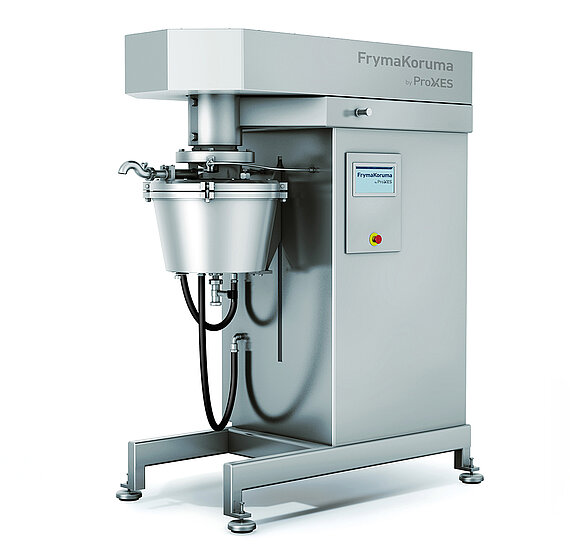 Co-Ball Mill
High energy grinding and dispersing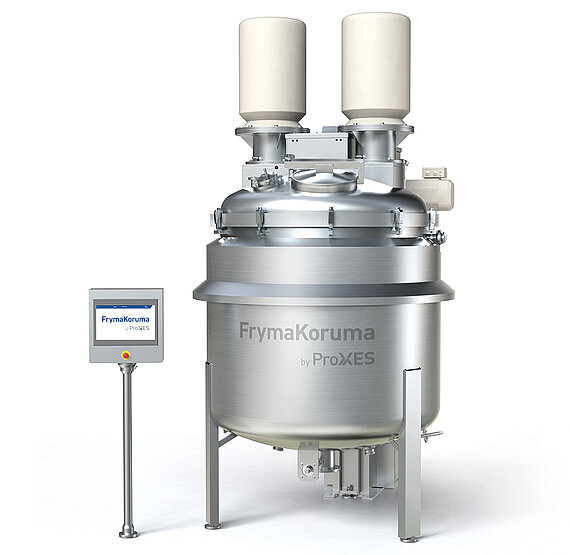 VME
Universal mixing and dispersing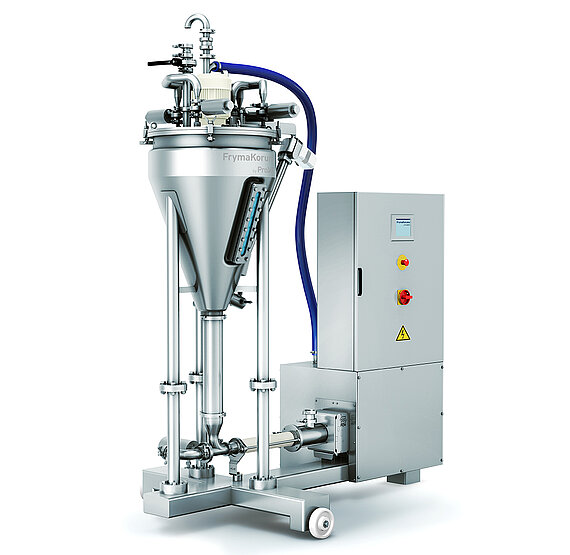 Vacuum Deaerator
Continuous automatic removal of air
NEED TO KNOW MORE? GET IN TOUCH WITH OUR EXPERTS.
Your contact person for HPC, Pharma and Chemical applications:
Thomas Schöck
+49 1607 2743 50