Ointments are applied on the human skin for care and medical purposes. They can be either based on different lipids (fat based) or based on a mixture of water and lipid (emulsion). To manufacture reproduceable, consistent and high quality ointments process control and a dedicated machinery is one of the most important factors.
Automatic processing and full traceability according to GMP, cleaning- sterilisation and drying in place, the precise and easy control of the shear rate, the direct infeed of powdered or liquid active ingredients, quick dispersing and controlled crystallisation of the fat phase are just a few features which makes our FrymaKoruma/ProXES machines the perfect ointment equipment.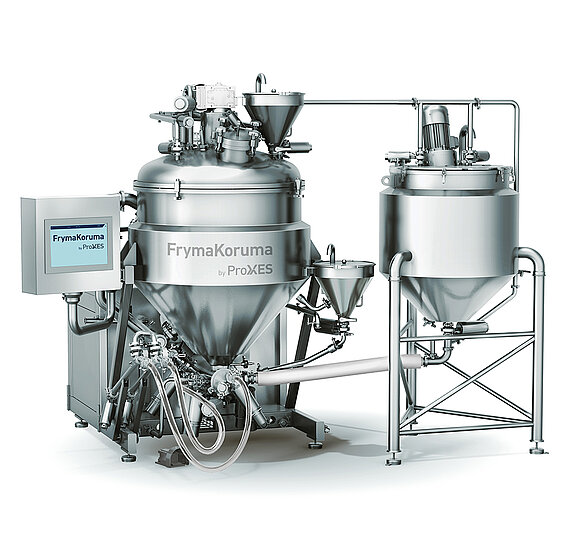 Dinex
Personal Care & Pharma high shear emulsifier
Sterilisation/SIP
You want to make sure your new product is not contaminated? ProXES offers equipment, that can be sterilised in place (SIP). We are happy to show you, how to make sure your equipment is more than clean – sterile!
NEED TO KNOW MORE? GET IN TOUCH WITH OUR EXPERTS.
Your contact person for HPC, Pharma and Chemical applications:
Thomas Schöck
+49 1607 2743 50