Gels normally consist of a liquid (water or lipid based) in which structure building ingredients like thickeners are dispersed by using high shear. Gels are the basis of numerous cosmetic and pharma applications such as pain gel, hair gel or intermediate products for lotions and creams.
The ability to add particles and to gently recirculate without destroying the shape of them enables the processing of gels with spheres. The controlled shear energy from our homogeniser and direct feeding to it is the key to disperse the thickener quick and efficient. The integrated vacuum system in our machines ensure a perfect gel without air inclusions. Also, possibility to produce under explosion proof circumstances (ATEX) will increase the flexibility and allows to produce applications like hand sanitizer gel in a safe way.
ATEX/Explosion proof
FrymaKoruma/ProXES offers equipment according to latest European explosion proof guidelines. If you process flammable substances as for example alcohols, ProXES can help you to make sure your equipment works with the highest safety levels.
Sterilisation/SIP
You want to make sure your new product is not contaminated? ProXES offers equipment, that can be sterilised in place (SIP). We are happy to show you, how to make sure your equipment is more than clean – sterile!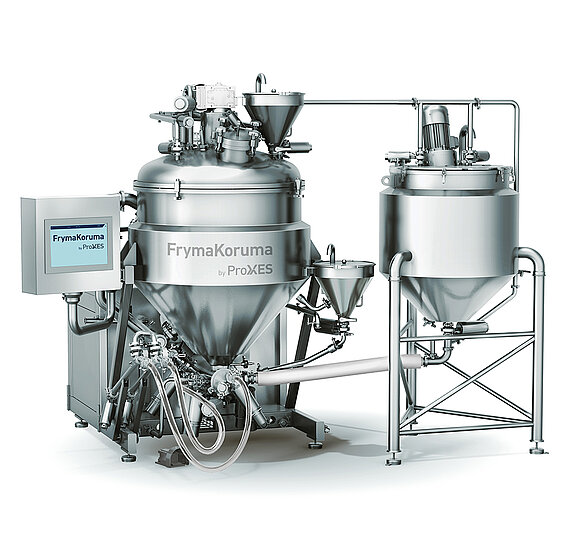 Dinex
Personal Care & Pharma high shear emulsifier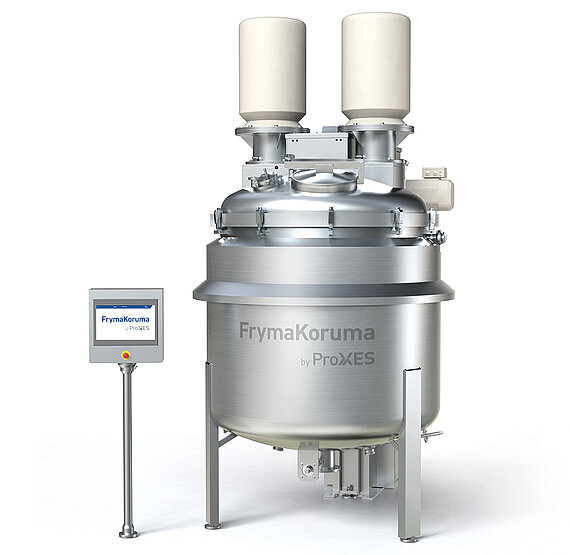 VME
Universal mixing and dispersing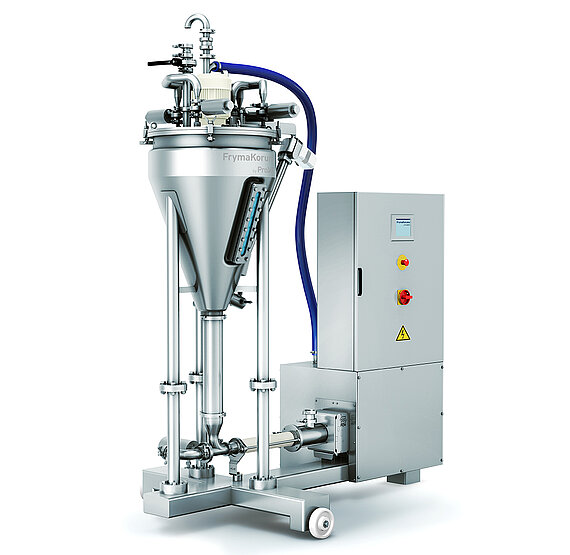 Vacuum Deaerator
Continuous automatic removal of air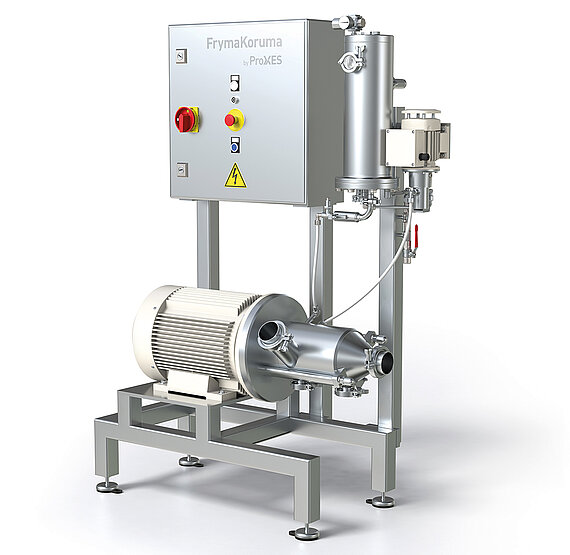 NEED TO KNOW MORE? GET IN TOUCH WITH OUR EXPERTS.
Your contact person for HPC, Pharma and Chemical applications:
Thomas Schöck
+49 1607 2743 50