Our Mission
As an agile partner, we enable our customers to process application ideas into desirable and sustainable products.
Our Vision
We aim to develop smart processing together with our clients in order to create sustainable value.
At ProXES we live and breathe
WE ARE A PROUD COMPANY MEMBER OF EHEDG
As a company member of the European Hygienic Engineering & Design Group, ProXES is committed to setting highest quality standards based on the EHEDG know-how. The main objective of EHEDG is to promote safe food by improving hygiene technology and design in all areas of food production.
WE ARE WORLD MARKET LEADER 2023
Innovation and quality pay off. We have made it into the WirtschaftsWoche ranking of world market leaders 2023! This is partly thanks to our innovative and target group-oriented product portfolio, and partly also to our co-creation approach in the food sector, for which we receive a lot of positive feedback. Our popular start-up program "Processing Ideas" also contributes to this success. We are proud of this strong performance and intend to build on it!
Read more here.
Information on the selection criteria can be found here.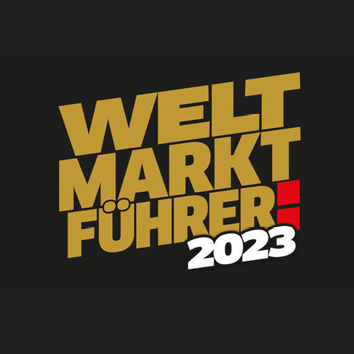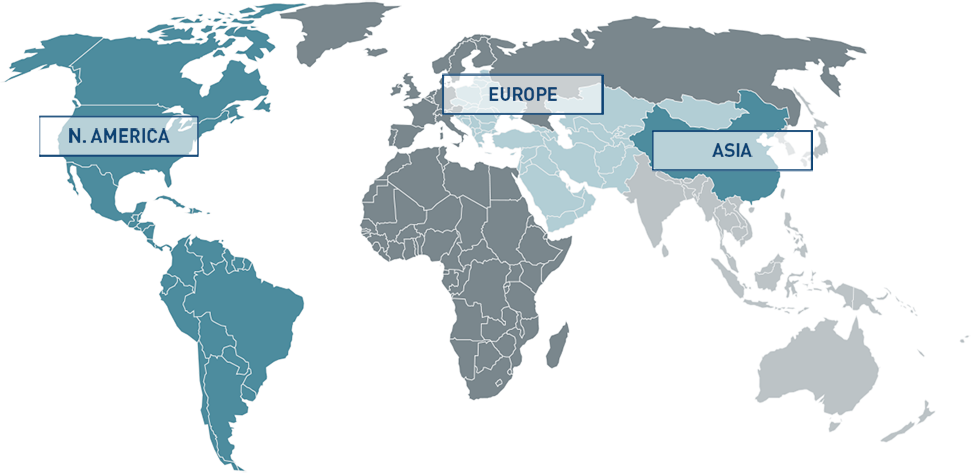 North America
1

ProXES Inc.

1385 Armour Boulevard

Mundelein, IL 60060

USA

T.

+1 847 2470182
2

ProXES Inc.

1 Gatehall Drive, Suite 309

Parsipanny, NJ 07054

USA

T.

+1 973 7090691
Europe
1

ProXES GmbH

Kolumbusstraße 14

22113 Hamburg

GERMANY

T.

+49 40 35625-70
2

ProXES Technology GmbH

Fischerstraße 10

79395 Neuenburg

GERMANY

T.

+49 7631 7067-0
3

Stephan Machinery GmbH

Stephanplatz 2

31789 Hameln

GERMANY

T.

+49 5151 583-0
4

FrymaKoruma AG

Theodorshofweg 6

4310 Rheinfelden

SWITZERLAND

T.

+41 61 8364-141
5

ProXES Benelux B.V.

Sluis 11,

9810 Nazareth

BELGIUM

T.

+32 (0)9 385 83 55
6

ProXES Benelux B.V.

Twentepoort Oost 55 D

7609 RG Almelo

THE NETHERLANDS

T.

+31 88 7878 200
7

ProXES France SARL

1-3 rue des Campanules

77185 Lognes

FRANCE

T.

+33 1 64805430
8

ProXES Polska Sp. z o.o.

ul. 28 Czerwca 1956r. 400

61-441 Poznań

POLSKA

T.

+48 618 17 12 01
9

ProXES UK & Ireland Ltd.

Castle Hill House

High Street

Huntingdon PE29 3TE

UNITED KINGDOM

T.

+44 1480 400684
Asia
1

ProXES (Shanghai) Machinery Co. Ltd.

Room 101, Building No.3,

No.525 Yuan Jiang Road,

Minhang district, Shanghai,

CHINA

T.

+86 2134505720
2

ProXES Asia Pacific Pte Ltd.

23 Tagore Lane #03-12

Tagore 23 Warehouse

Singapore 787601

SINGAPORE

T.

+65 6455 7670
FRYMAKORUMA HISTORY
Since 1949 FrymaKoruma has been a leading global brand for machinery and process equipment for the food, pharmaceutical, cosmetics and chemical industries. FrymaKoruma offers a wide range of mills, inline machines and vacuum processing equipment. FrymaKoruma has its origins in Switzerland and Southern Germany through the companies Fryma, founded in 1949 and Koruma, founded in 1958. In 2000 the two companies merged and since 2014 FrymaKoruma has been a brand of the ProXES Group.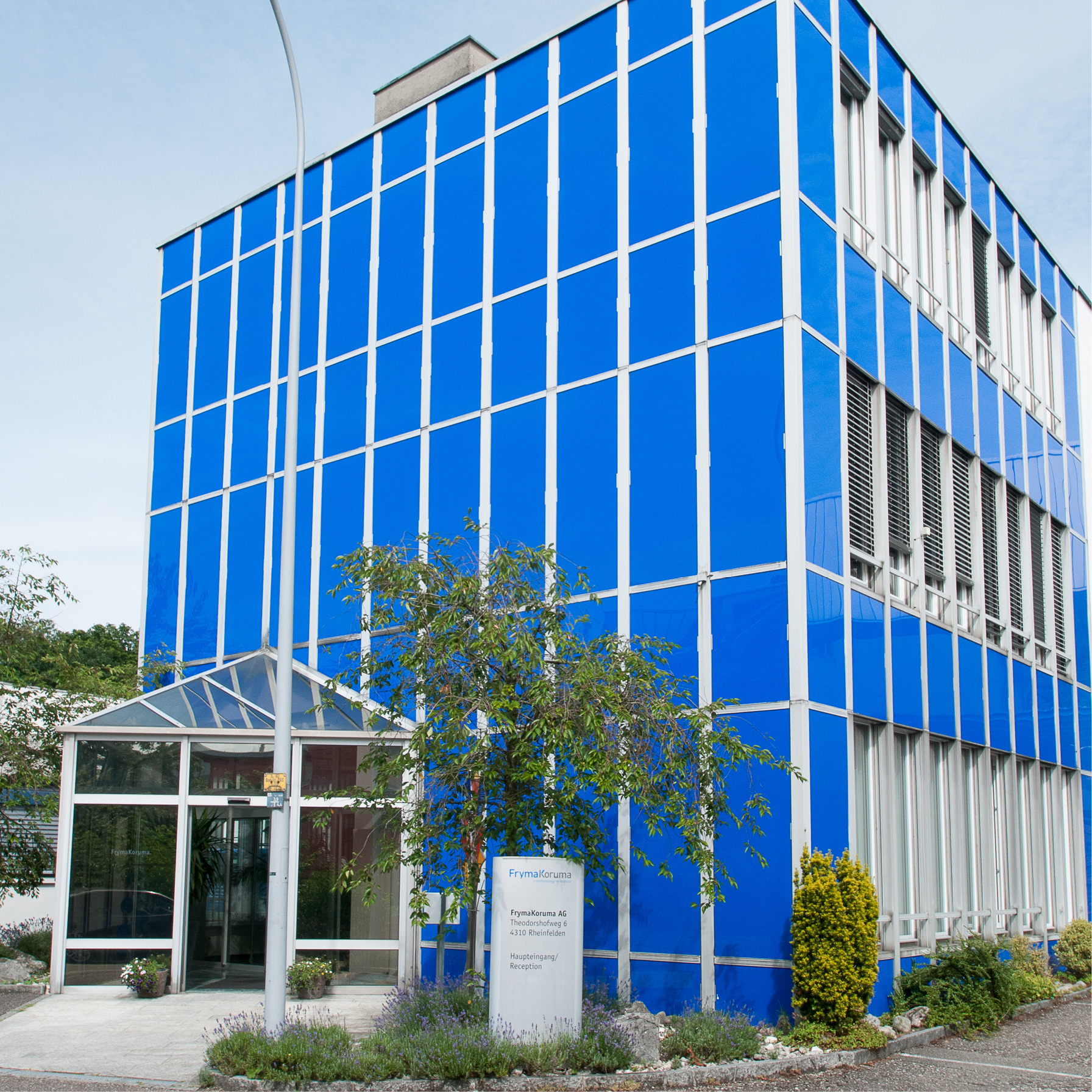 STEPHAN HISTORY
Since 1953 Stephan is a leading brand for machines and plants for the production of convenience food, dairy products, meat and confectionery. Stephan was originally founded by the Stephan family in Hameln, Germany. Stephan started its activity by manufacturing meat cutting machines as well as machines for the production of bakery and other food products - with capacities from 10 to 120 l. Since 2014 Stephan has been a brand of the ProXES Group.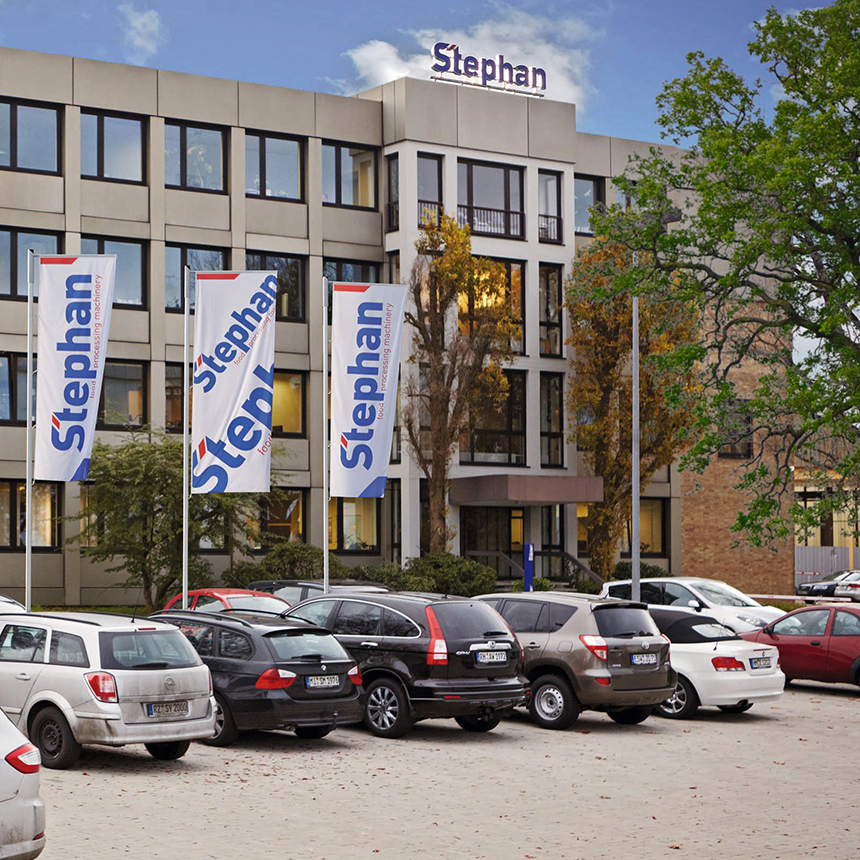 TERLET HISTORY
Since 1917, Terlet has combined its strengths as a supplier of machines and process lines mainly in the food and personal care industry. Terlet has its origin in Zutphen, the Netherlands. Terlet is a specialist in the development and production of high-quality components and turnkey plants for the treatment and processing of liquid products. With more than 100 years of experience, Terlet is known as a reliable and professional partner for the food and personal care industry. Since 2016 Terlet has been a brand of the ProXES Group.