Mascara is a cosmetic applied to the eyelashes to improve their appearance.
Production of soluble or waterproof mascara on our Dinex vacuum processing unit has its unique benefits.
The optimised dosing allows combining of precise quantities of water and thickeners to make a lotion base. After subsequent dust free addition of pigments, emulsifiers and melted waxes, the mixture is broken down into very fine dispersion via high speed homogenizer without incorporation of any air. Fast cooling, discharge of high yield and an efficient cleaning are the further key attributes that can be relied upon.
If you handle a wide range of formulations of large or small lot production way, our easy scalable units with latest automation system have a lot to offer.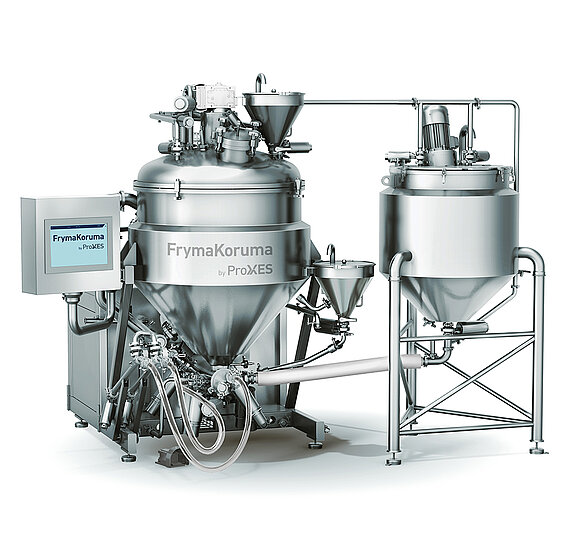 Dinex
Personal Care & Pharma high shear emulsifier
NEED TO KNOW MORE? GET IN TOUCH WITH OUR EXPERTS.
Your contact person for HPC, Pharma and Chemical applications:
Thomas Schöck
+49 1607 2743 50