Order now – for turbo fast delivery
From high-quality emulsification and fine grinding to innovative complete solutions: With us, you will find state-of-the-art technologies for the manufacture of a wide variety of high-quality products. But that's not all the good news: We have a number of pre-produced machines in stock, just waiting to be used. Available are MaxxD, ProxxD, a selection of different mills and Universal Machines.
How it works? You order, we deliver and you are ready to go – without long waiting times.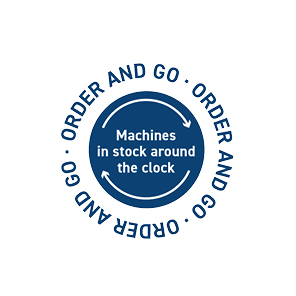 You choose – we deliver
With our pre-produced machines, we guarantee extremely short delivery times. This means you can start production right away.
You need one of our machines and don't want to depend on supply chains? Contact us to find out which machines we currently have in stock.