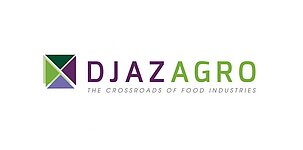 30 五月 2022 | 08:00
(UTC +1)
- 02 六月 2022 | 20:00
(UTC +1)
Djazagro
Reference exhibition in Algeria, DJAZAGRO is the annual meeting not to be missed, with an international and global offer, spread over 5 sectors: Process & Packaging, Bakery - Pastry, Food Products & Beverages, Ingredients & Flavors, Catering.
Location:
SAFEX exhibition centre
Les pins martitimes
Mohammadia, Algeria

Hall-no.: tbd
Stand-no.: tbd
Contact:
Ghislain Liénart
ghislain.lienart@proxes.com
+33 164801401

31 五月 2022 | 08:00
(UTC +1)
- 02 六月 2022 | 18:00
(UTC +1)
Pharmacosmetech
PHARMATECH COSMETECH is a specialized exhibition dedicated to professionals in the pharmaceutical and cosmetic industries. Strategically located in Chartres, it is positioned at the heart of Cosmetic Valley and benefits from natural proximity to numerous French pharmaceutical production sites grouped around Polepharma.Its aim is to meet equipment or service needs and respond to changes in processes for industrial players in these two flagship sectors of the French economy.
Location:
Parc des expositions de Chartres
Avenue Jean Mermoz
28000 CHARTRES
France
Stand-no.: C5
Website: Salon PHARMATECH COSMETECH 2022 (pharmatech-cosmetech.com)
Contact:
Stanislas Spychala
stanislas.spychala@proxes.com
+33 6 14 84 27 85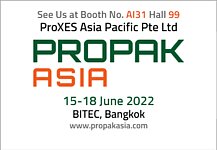 15 六月 2022 | 08:00
(UTC +1)
- 18 六月 2022 | 18:00
(UTC +1)
Propak Asia 2022
ProPak Asia, the regional's number one international trade event for Food, Drink & Pharmaceutical Processing & Packaging Technology, is a part of ProPak exhibition series running across the globe - Myanmar, India, Philippines, Middle East & North Africa, Vietnam, and China. ProPak Asia truly is the "Must-Attend" industry event in Asia for Asia, as quality and variety of products increase and expand, and productivity of operations and manufacturing standards are driven higher by consumer demands and new automation and technological advances, which will be presented at the show.
Location:
Bangkok International Trade & Exhibition Centre
8 Bangna-Trad, Bangna
Bangkok 10260
Thailand
Stand-no.: AI31
Exhibits planned: Stephan UMX5, Stephan UMSK24, FrymaKoruma Dinex Lab, Terlet TD50
Website: PPKA : ProPak Asia
Contact:
Donghui Kim
donghui.kim@proxes.com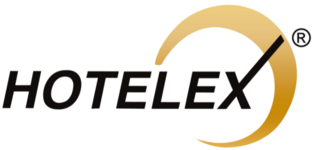 04 八月 2022 | 08:00
(UTC +1)
- 07 八月 2022 | 18:00
(UTC +1)
Hotelex Shanghai
Hotelex is an international trade fair for the hospitality industry and takes place in Shanghai. This trade fair is a communication and information platform for the industry and offers exhibiting companies the opportunity to present themselves to a professional audience.
Location:
National Exhibition and Convention Center (Shanghai)
333 Songze Avenue, near Yingang Dong Road
Qingpu District, Shanghai
China
Hall-no.: 4.1
Stand-no.: K30
Exhibits planned:
UMSK 24, MCH20, MaxxD Lab, MK95, UMX5S
Contact:
Wendy Tang
wendy.tang@proxes.com
+86 021 54505720

05 八月 2022 | 08:00
(UTC +1)
- 07 八月 2022 | 18:00
(UTC +1)
Shanghai International Washing & Care Products Expo 2021
Shanghai International Washing and Toiletries Expo2020 (PCE), organized by China Health Care Association, China Oral Care Industry Association and Shanghai Commodity Association, relying on the national "The Belt and Road" strategy, is reaching out to the world from Shanghai with the superior consumer market. PCE aiming to provide efficient, high-quality, convenient all-round one-stop business communication platform for exhibitors and visitors, promote communication and find new opportunities.
Scope of exhibits: head care, body care, toiletries, personal care appliances, personal care franchise chain, OEM/ODM and other related products.
Location:
Shanghai New International Expo Centre
2345 Longyang Lu, near Fangdian Lu
Pudong District, Shanghai
China
Hall-no.: W1
Stand-no.: G58
Contact:
Alex Fu
alex.fu@proxes.com
+86 13661553559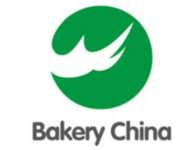 19 九月 2022 | 08:00
(UTC +1)
- 22 九月 2022 | 18:00
(UTC +1)
Bakery China
中国国际焙烤展览会成立于1997年,是全球最大的服务于焙烤食品和糖果市场整个价值链的活动。每年在上海举行,该活动使全球领先的专业人士、买家和代表会面并分享烘焙业制造、分销、研发、应用和其他相关服务方面的最新创新和思维。它旨在通过全面发展促进中国烘焙业的发展。第24届中国国际焙烤展览会将于2022年4月26-29日在上海新国际博览中心举行,展会面积超过23万平方米。预计将有超过2,300家参展商和来自世界各地的230,000人次参观
地点:
2345 Longyang Road
Pudong New Area
Shanghai
China
厅号: W4
摊位号: A66
计划中的展品: FrymaKoruma MaxxD lab, Stephan UMSK24, Stephan UMX5S, Stephan Microcut, FrymaKoruma MK95
网站: https://www.bakerychina.com/
联系:
Wendy Tang
wendy.tang@proxes.com
+86 13816912321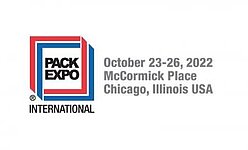 23 十月 2022 | 08:00
(UTC +1)
- 26 十月 2022 | 18:00
(UTC +1)
PackExpo

01 十一月 2022 | 08:00
(UTC +1)
- 03 十一月 2022 | 18:00
(UTC +1)
CIPM (China International Pharmaceutical Machinery Exposition)
CIPM was founded in the 1990s. The exhibits cover various production, processing, testing equipment and related auxiliary equipment required by western medicine, traditional Chinese medicine, biopharmaceutical, animal medicine, pesticides, some health products, daily chemical products and food production enterprises. It is recognized by the industry as a professional, international, large-scale, full range of exhibits, many audiences, and an exchange platform for the pharmaceutical equipment industry integrating trade and discussion.
Location:
888 Guozhan Avenue
Xianshuigu Town
Jinnan District, Tianjin
China
Hall-no.: S15
Stand-no.: S15-22
Exhibits planned: FrymaKoruma Dinex Lab, FrymaKoruma MS 12
Website: http://www.cipm-expo.com/
Contact:
Wendy Tang
wendy.tang@proxes.com
+86 13816912321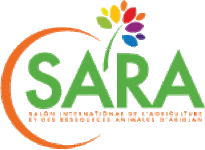 25 十一月 2022 | 08:00
(UTC +1)
- 04 十二月 2022 | 20:00
(UTC +1)
SARA
The International Exhibition of Agriculture and Animal Resources of Abidjan is the platform for meeting and sharing experiences between the stakeholders of the agricultural, animal and fish resources sector, the major event of the agricultural industry in West Africa.
Machines:
FrymaKoruma MK95
Location:
Abidjan, Route de l'Aéroport Félix Houphouët-Boigny

Hall-no.: tbd
Stand-no.: tbd
Contact:
Taylor Livingston
taylor.livingston@proxes.com
+33 611765657