LET'S TALK

Mayonnaise

& dressings
Let's talk mayonnaise
Mayonnaise is a so-called oil in water emulsion. When producing mayonnaise, the oil phase is divided into droplets, size 2 to 10 microns, where the majority should be around 3 to 4 microns. To divide the oil phase into droplets, energy is needed, which is generally applied by high shear mixing. Without using high shear force, the oil droplets would gather again after some time. The resulting fine dispersion of minute droplets of oil and water is called emulsion.
In order to assure a stable emulsion, the surface has to be covered with a so-called emulsifier. The emulsifier is an ingredient that in a chemical sense has an oily and an aqueous side. The oily part of the molecule will penetrate into the oil droplet, whereas the aqueous side will be pointed at the surrounding aqueous environment. In this way, the emulsion is stable and becomes the desired high viscosity. The emulsifier in classic mayonnaise is mainly lecithin, of which the source is egg yolk.
Facts on full-fat mayonnaise
The egg yolk content in full-fat mayonnaise is 8% to 10%. Classic mayonnaise contains 79 – 80% oil, vinegar, sugar, salt, mustard, and no further binding agents such as gums. Due to the lack of further binding agents, full-fat mayonnaise is fully dependent on the stability of the emulsion. The role of egg yolk is therefore very important in this type of mayonnaise.
Facts on medium and low-fat mayonnaise
In medium and low-fat mayonnaise, the water phase is bound by starch and/or gums. The oil content is too low to get an emulsion that is stable and viscous. However, by "thickening" the water phase, viscosity and stability are achieved. The size and deviation of the droplets are hereby still important, but not as critical as in full-fat mayonnaise. In low-fat recipes the role of egg yolk-based lecithin can be fully covered by starch, eventually starch and gum (xanthan gum).
What is vegan mayonnaise and how is it made?
Food products can be labeled vegan when all ingredients are plant-based. In other words, meat, dairy, and egg-based ingredients are a no–go. For mayonnaise, this has consequences. Depending on the recipe, some 2 to 10% of the total recipe is egg yolk. This is the case when liquid egg yolk is used, but it is no different from the equivalent when using egg yolk powder.
To produce vegan mayonnaise, the functionality of the egg yolk needs to be covered by an alternative, plant-based source of lecithin. Soy is a suitable and common source of lecithin, though there are other alternatives such as sunflower lecithin. Of course, the pure functional factor of a plant-based source of lecithin does not cover all aspects of the use of egg yolk in mayonnaise. Egg yolk also contributes to the taste and color of mayonnaise. However, this can fairly easily be arranged by the use of plant-based flavor and colorant.
In principle, the processing of vegan mayonnaise is no different than egg-yolk-based mayonnaise. Both in batch emulsifying systems and in continuous emulsifying systems, the process steps can be left unchanged, but: is to be expected that the efficiency of soy-based lecithin is somewhat lower than the efficiency of egg yolk-based lecithin. Therefore, the other influencing process parameters can be critical and should be optimized. Temperatures of the oil and water phase when entering the emulsifier can be optimized by pre-cooling. Additionally, pre-mixing before entering the emulsifier area is a further possibility to improve emulsifying. Obviously, the emulsifier itself is an important factor and the shear force, retention time, and retention time variation are all additional key factors to take into consideration.
Let's work on your ideas, together!
Hot or cold, small batch or continuous production, liquid egg yolk or powder – every mayonnaise producer swears by their own formulation. Whatever your recipe for success, let's talk about how ProXES can help supply you with the right machines to prepare it.
As a leading manufacturer in the processing industry, ProXES combines the expertise of three well-known brands: FrymaKoruma, Stephan and Terlet. This concentrated know-how allows us to respond to individual challenges and requirements.
How to produce mayonnaise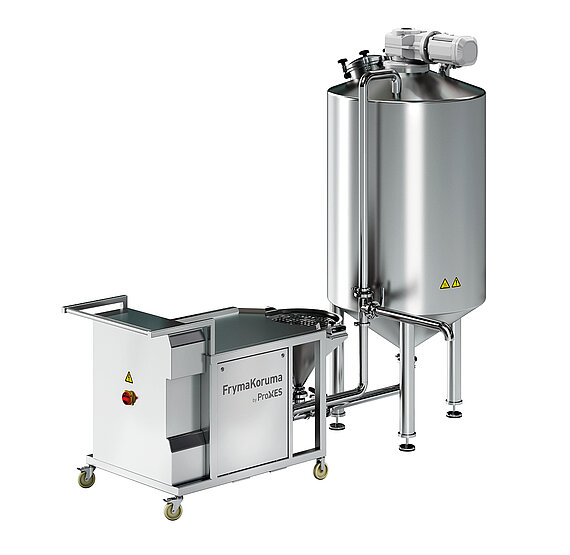 POW-DIL
Versatile powder liquid mixing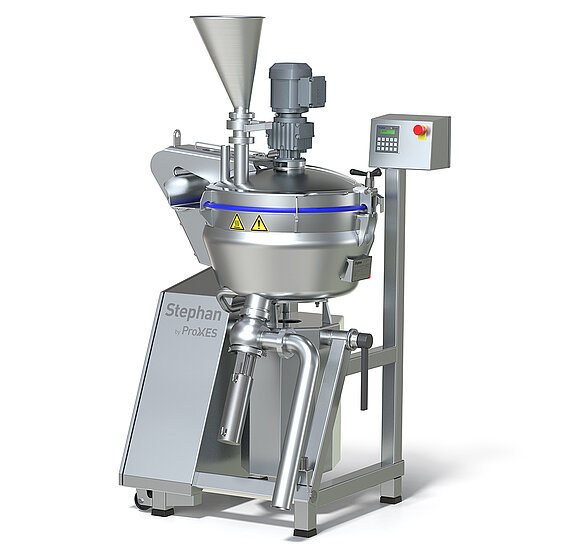 Universal Machine 74
Perfect for small & medium batches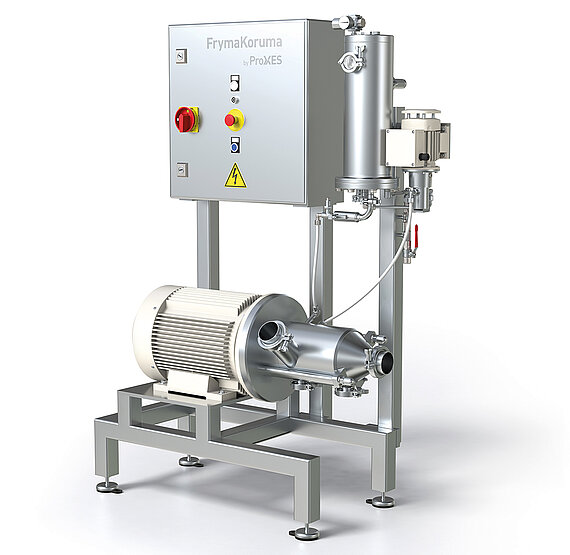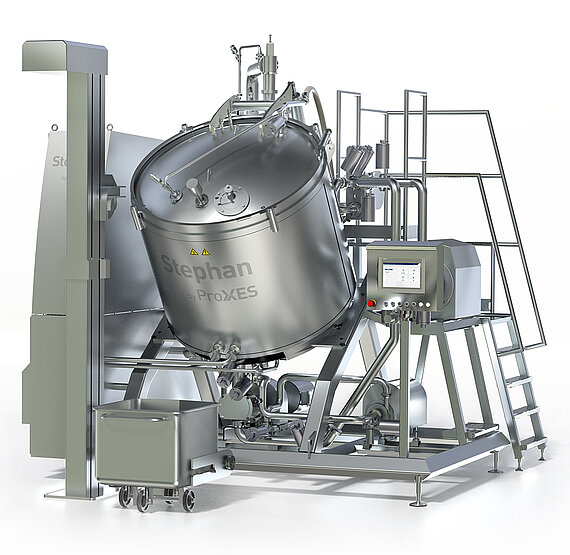 Vacutherm
Efficient hot & cold processing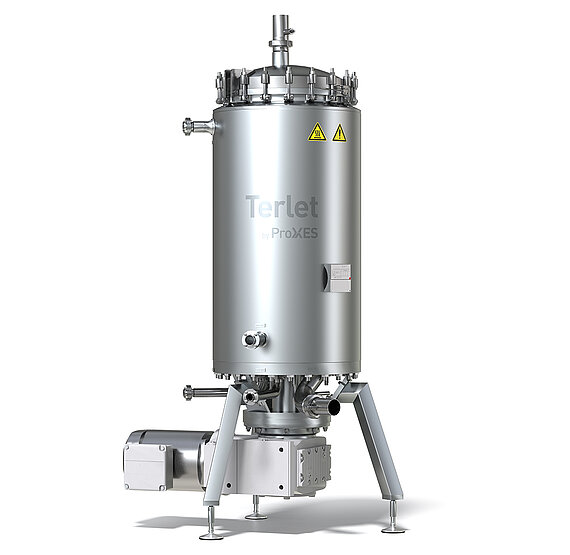 Terlotherm
Continuous fast heat exchanger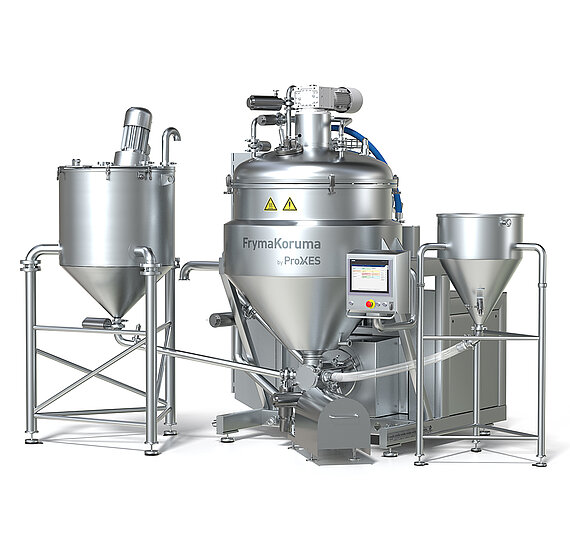 MaxxD 700
Food high shear emulsifier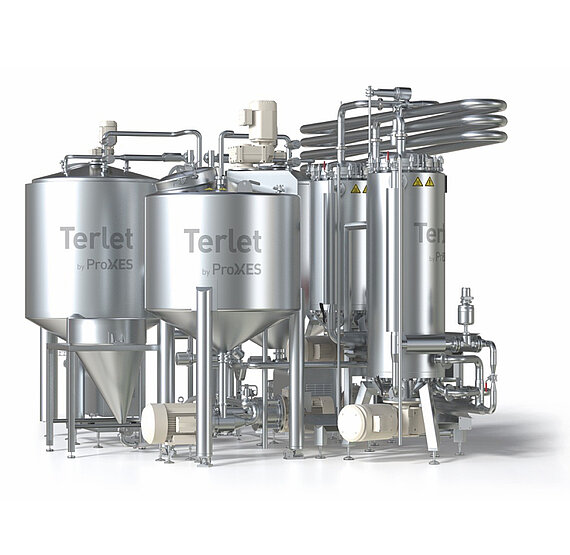 CuliFlex
Flexible and multifunctional continuous processing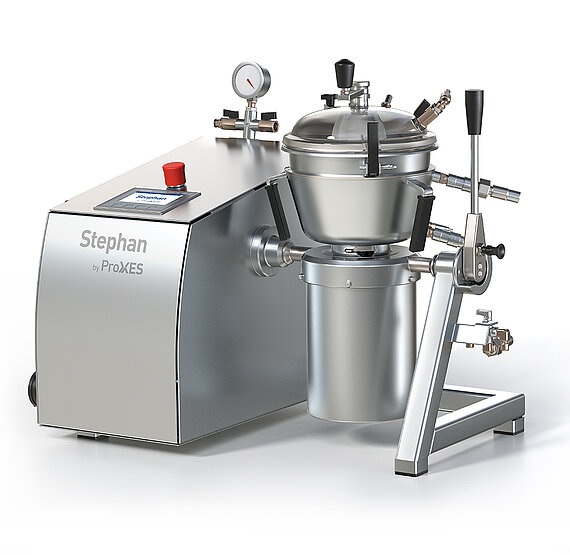 Universal Machine UMX 5
Versatile solution for product development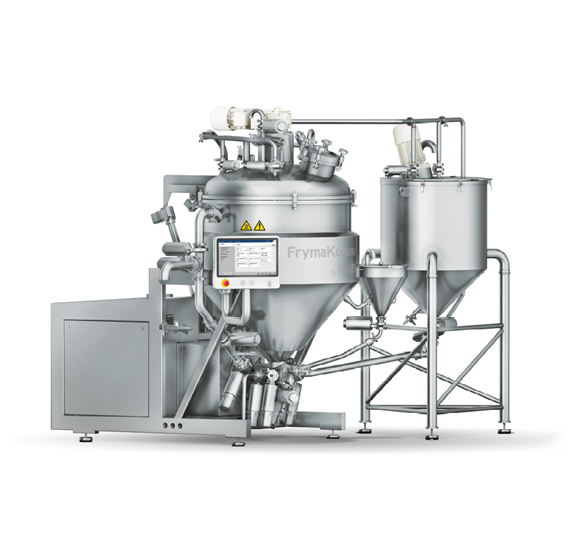 ProxxD
High-class emulsifier
AND WHAT ABOUT KETCHUP?
Mayonnaise, salad dressings, tartar sauce or ketchup – if you want to produce it, ProXES can deliver. Our versatile processing systems are designed to prepare a wide range of sauces. Ask our experts about modular extensions customized to your requirements!
NEED TO KNOW MORE? GET IN TOUCH WITH OUR EXPERTS.
Your contact person for Food-Applications:
Stephan Lyke
+49 173 744 30 89