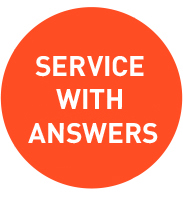 With Food, non-Food and process technologists ProXES will guide you through your process and will find the best solution for your needs.
FINANCIAL COUNSELLING
At ProXES, we are dedicated to offer you the best solutions possible, and that starts long before the tailored manufacturing of one of our machines! We know that the purchase of a machine is an enormous investment into your future, which is why you want to avoid unpredictable operational costs and are looking to invest into equipment and services that your business needs whilst overcoming financial challenges. To help you boost your business, we are offering a variety of financial solutions. Through your local ProXES representative, you will be put in touch with our trusted financial partner to discuss funding options.
You have the option to select a finance plan based on ownership or usage: leasing, hire purchase or investment loans are all possible!
ProXES financial counselling offers you:
A diverse set of loan options and lease agreements
100% financing available including equipment, shipping and commissioning
Full-service financing agreements
Internationality: our financial partners accompany you to other countries
Your benefits:
attractive terms & conditions
Tailor-made solutions: individual and flexible to your needs
one-stop-shop for machines and financing solutions: o loss of time by negotiating with other banks, fast and unbureaucratic processing
Flexibility: No obstruction by property, exchange of the object in case of market changes possible
Contract security: contract types that are clearly understandable for the customer
Dedicated partners that know your business: we find the best solution together with you
Currently available for Austria, Germany and Switzerland.
Your contact person for Food-Applications:
Eckhard Hellwig
+49 (5151) 583 210
Your contact person for HPC, Pharma and Chemical applications:
Thomas Schöck
+49 1607 2743 50
PRODUCT & PROCESS OPTIMISATION
Product / Process Optimisation: To help strengthen your competitiveness, we analyse and assess your manufacturing processes or products and give recommendations for optimisation for e.g. performance formulations, usage of raw materials, etc.
Product / Process Development: We support your innovation efforts! So we develop especially for you production processes or products, taking account of your workflows, parameters, technologies, formulations and raw materials.
Validation on Cleaning Procedure: To ensure your cleaning processes are effective, a cleaning validation should be done. We customize and combine our years of knowledge to meet the unique needs of your production.
*Energy management: We would be pleased to review your production processes and advise you on effective resource management, energy saving strategies and sustainable manufacturing.
*only FrymaKoruma
Your contact person for Food-Applications:
Eckhard Hellwig
+49 (5151) 583 210
Your contact person for HPC, Pharma and Chemical applications:
Thomas Schöck
+49 1607 2743 50
TECHNOLOGY GUIDANCE
Feasibility Studies: We will gladly carry out feasibility studies on your behalf – after all, you want to be certain of achieving the desired result with our processes and technologies.
Product Analysis: Profit from our expertise in product sample tests focusing on specific parameters such as pH, viscosity, temperature and particle size.
Scale-Up Support: We reduce your technical and financial risks to a minimum by scaling up your manufacturing processes to a larger machine of identical design.
Product to Technology Transfer: We transfer an existing product from old to new technology without compromising quality. We do this through a targeted adaptation of your processes and parameters.
TESTCENTER SUPPORT
Seminar Program at ProXES: At our process technology and training centres you can broaden your expertise with an informative mix of theory and practice that casts a spotlight on selected applications in the food, pharmaceutical, cosmetics and chemical markets.
Individual in-house Seminar: We offer you customer-specific training in theory and practice designed to deepen your staff's product and process know-how, either on-site on your premises or in our modern seminar rooms.
TRAININGS
Maintenance Training: You wish to have several of your maintenance & repair staff trained individually? This training is made to match precisely your requirements and your questions are dealt with in more detail.
Education and training: Augmented Reality (AR) / Virtual Reality (VR): AR/VR in education brings truly unlimited possibilities for teaching and learning process. Additional reality provides the unique cognition path with immersive real-life simulations. Technology gives entirely real psychological and physical experience and helps get authentic virtual experience that can be implemented in real life.